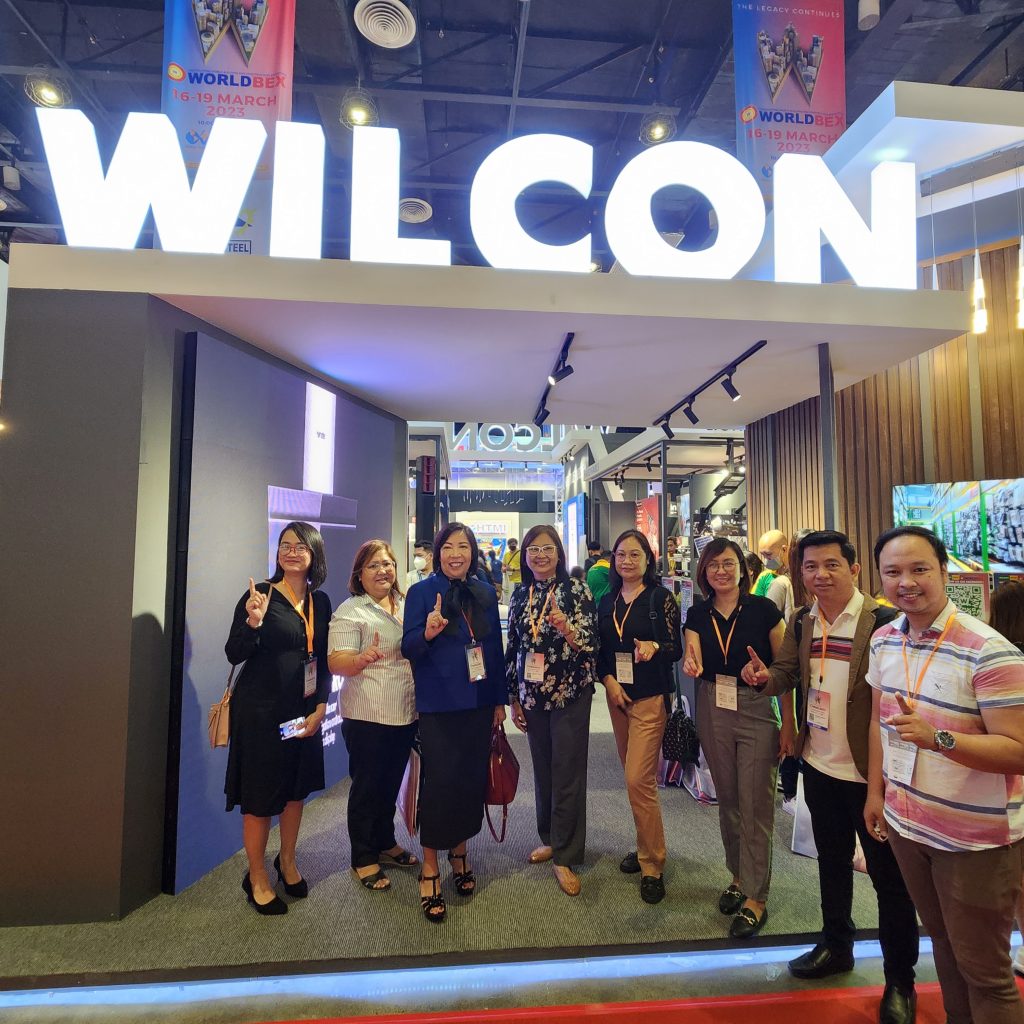 (Left to Right) Wilcon Depot senior marketing manager Dheza Paras, AVP for sales and operations Lyn Candelaria, SEVP-COO Rosemarie Bosch-Ong, AVP sales for and operations Desiree Cuerdo, Catherine Guingab, Erine Borja, Francisco Lazaro and Rowell Suarez
Wilcon Depot, the country's leading home improvement and construction supply retailer, once again showcased its premium local and international product lines at the Asia's biggest and most attended construction show–the 26th Philippine World Building and Construction Exposition (WORLDBEX) at World Trade Center, Pasay, Metro Manila last March 16-19, 2023.
WORLDBEX has been a haven for the local and international building and construction industry for over a decade, supported by recognized sectors of society and a visitor profile of over hundred thousand per year. And, in keeping with the theme "Legacy Continues," Worldbex is gearing up to merge over 500 exhibiting companies and over a hundred booths, including Wilcon Depot.
Wilcon Depot presented its brand as it showcases its premium local and international product lines including Tiles, Sanitarywares, Plumbing, Furniture, Home Interior, Building Materials, Hardware, Electrical, Appliances, and other DIY items. All the attendees were able to witness firsthand the quality and durability of Wilcon's product offerings, as well as experience interactive product demos and consultations from Wilcon's knowledgeable sales personnel.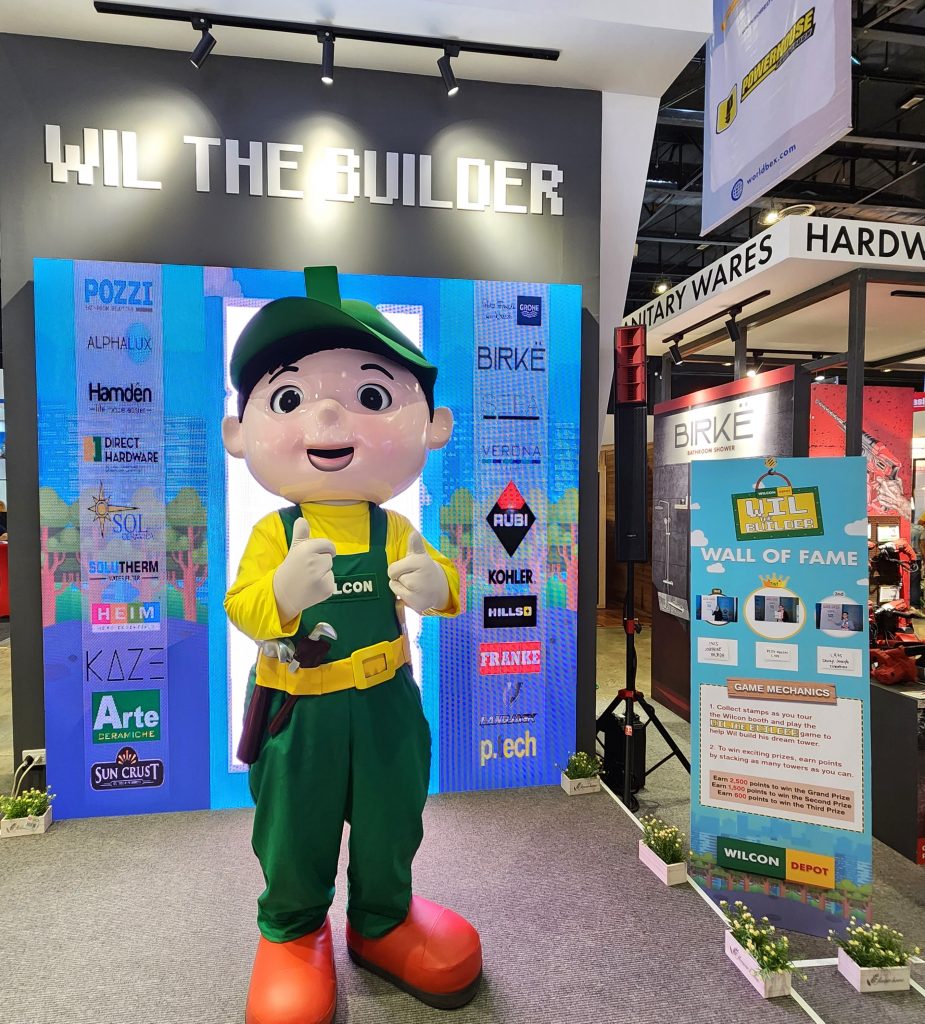 As a trusted building partner, Wilcon Depot takes pride in providing the best possible service to its customers through its customer-focused approach and extensive product assortment. The company aims to help its valued customers to realize their dream homes through store features like Design Hub, the service allows customers to create their desired 3D layout through computer software; Home Living Showroom, which gives a complete look for the shoppers' next home project that will surely spark their imagination in creating concepts or remodeling their living, dining, bedroom, and home office area.; Tile Studio that showcases an extensive tile collection with a great variety of styles, colors, and textures; Sanitaryware Section, the broad selection of water closets, lavatories, bathtubs, shower enclosures, and other bathroom accessories.; and lastly, Architects, Builders, Contractors, Designers, and Engineers (ABCDE) Lounge, a comfortable lounge that is dedicated to the industry partners and professionals, and their clients to have a room for conceptualizing and creating their ideal projects together. Wilcon also provides value-added services such as ample free parking spaces, reliable delivery service, and tile-cutting service.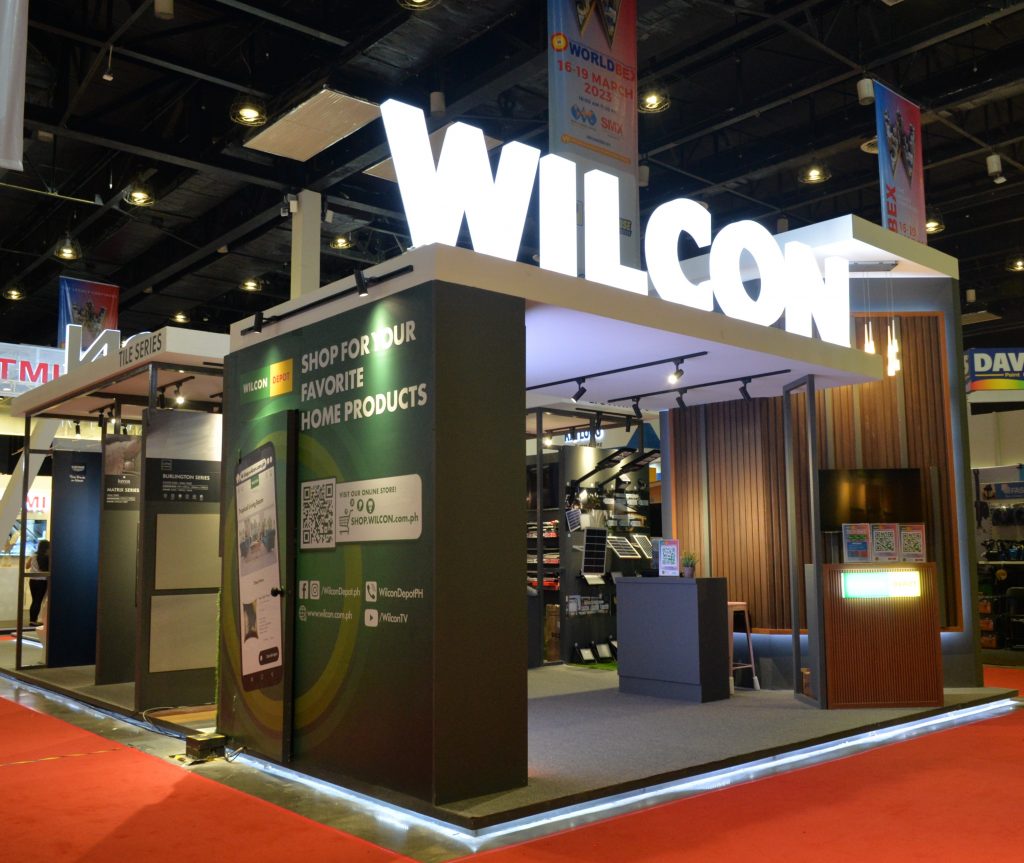 The company has continuously offered high-quality products and services through its exclusive brands and in-house brand that can be seen on the booth such as Pozzi, trusted bathroom solutions; Grohe, Plumbing solutions; Rubi, a partner when it comes to tile cutting necessities; Hamden, an ideal partner for your kitchen needs; Alphalux, an energy-efficient lighting solutions brand; MacroAir original designer and manufacturer of the HVLS fan; Franke, a kitchen system fit for any type of demand; Hills, a trusted brand for constructions and electrical necessities; and P.tech, your partner for reliable household necessities, and many more.
Wilcon Depot remains relevant in the industry by participating in and supporting programs aimed at improving and developing the retail industry. In its continued partnership with Worldbex, Wilcon Depot supported its annual design competition, the Worldbex Projeto. This competition is for aspiring and professional architects, interior designers, and builders that challenges them to showcase their innovative and sustainable design solutions for the modern world. With this year's theme, The Athenaeum: Conceptualizing State-of-the-art Public Library Using Parametric Design, participants created original and functional design concepts that prioritized sustainability and environmental consciousness.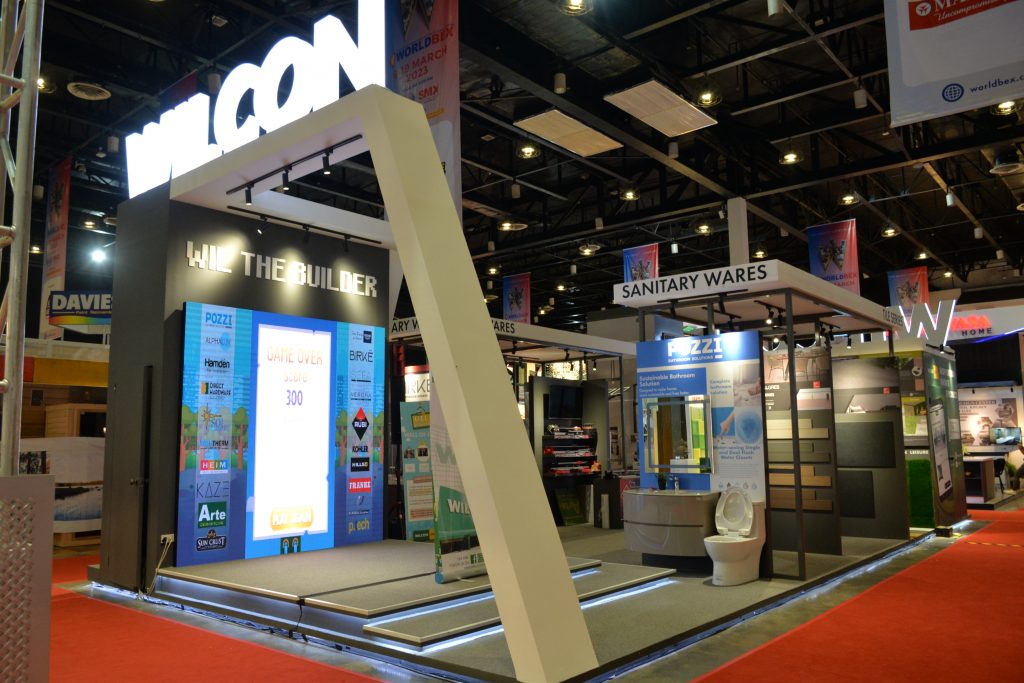 The company believes that its dedication to uphold its commitment in empowering the Filipino professionals contributes to the growth and development of businesses in the country as well as the expansion of alliances with international organizations.
Wilcon Depot, the Philippines' leading home improvement and construction supplies retailer, started in 1977 as a 60-square-meter hardware store and is now a household name in the home and construction supply industries.
Currently, the company has 18 branches in Metro Manila and 66 stores in key cities and municipalities in Luzon, Visayas, and Mindanao, wherein 75 are depot stores and 9 are home essentials stores.
This year, Wilcon Depot intends to open eight (8) stores in key cities and provinces like Parañaque; Rosario, Batangas; Sta. Maria, Bulacan; Naic, Cavite; Iligan City; and Lanao del Norte, as part of the company's #FlyingHighTo100 store expansion campaign, wherein they aim to have 100 operating stores nationwide by 2025, barring any unexpected external factors.
For more information about Wilcon, you can log on to www.wilcon.com.ph or follow their social media accounts on Facebook and Instagram. Subscribe and connect with them on Viber Community, LinkedIn, and YouTube.