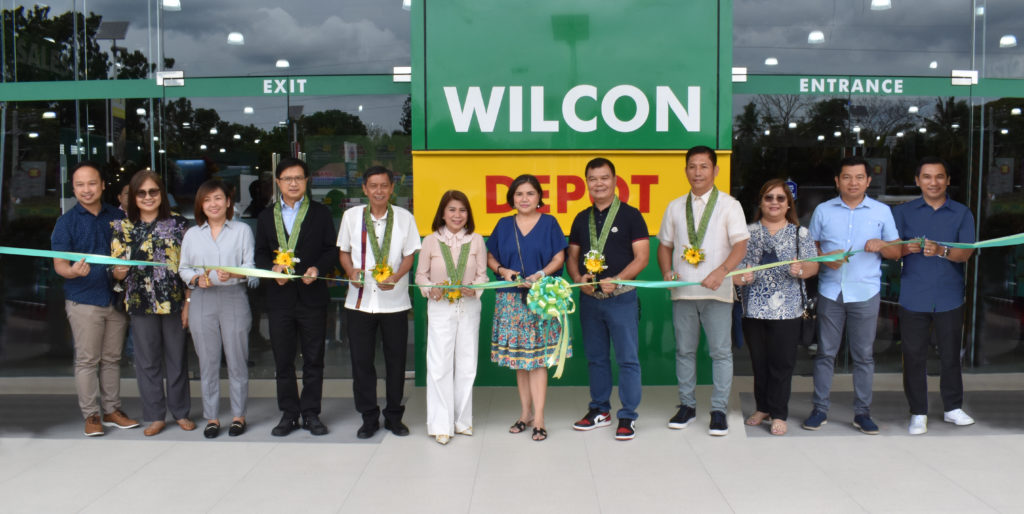 Wilcon Depot, the Philippines leading home improvement and construction retailer, expands its footprint as it opens its 85th store located in Rosario, Batangas, marking another milestone in Wilcon's ongoing expansion.
The ribbon-cutting ceremony was led by (Left to Right) Wilcon Depot AVP for Sales and Operations Rowell Suarez, Desiree Cuerdo, Ering Borja, Mariwasa Siam Cermaics, Inc. VP for Sales and Marketing Khun Pavaret Lila, Rosarion Batangas Hon. Vice Mayor Atanacio Zara, Batangas 4th District Congresswoman Hon. Lianda Bolilia, Wilcon Depot VP for Investor Relations Mary Jean Alger, Rosario Batangas Hon. Mayor Leovigildo Morpe, Batangas Governor Hermilando Mandanas representative Kennedy Laroza, Wilcon Depot AVP for Sales and Operations Rubylyn Candelaria, Francisco Lazaro and Harvy Cruz.
Wilcon Depot, the Philippines' leading retailer of home improvement and construction supplies, launched its 85th store in Rosario, Batangas on March 31, 2023.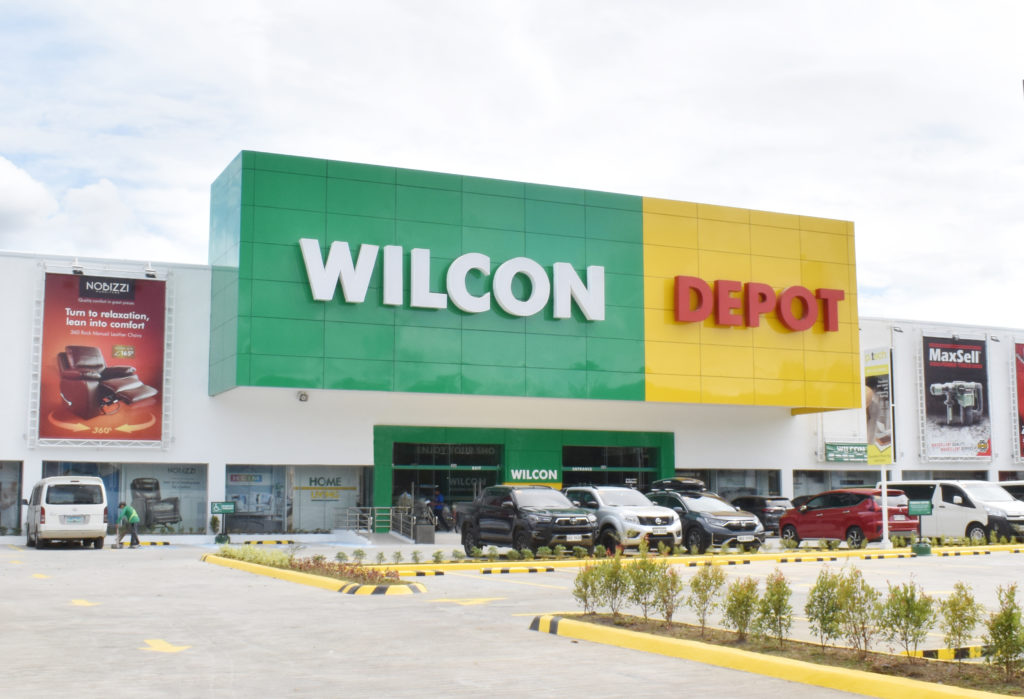 The Philippines' leading retailer of home improvement and construction supplies, Wilcon Depot has successfully opened its 85th home construction retail outlet in Rosario, Batangas.
As a trusted building partner, Wilcon Depot continues its store expansion in different areas and regions, including Batangas, where it will launch its 5th branch on March 31, 2023, in Barangay Baybayin, Rosario, Batangas, following the success of stores in Batangas City, Lipa City, Lemery, and Sto. Tomas, Batangas.
The new Wilcon Depot store aims to provide an extensive selection of high-quality products and exceptional customer service, catering to the increasing demand for home improvement solutions in the growing municipality of Rosario and its neighboring areas.
Rosario, Batangas is a first class municipality and one of the oldest towns in Batangas. It is strategically located with its access to vital cities and municipalities. This makes Rosario an ideal location for Wilcon Depot to expand its retail operations and reach more customers in the region.
The company has continuously offered high-quality products and services through its exclusive brands and in-house brand such as Pozzi, trusted bathroom solutions; Grohe, Plumbing solutions; Rubi, a partner when it comes to tile cutting necessities; Hamden, an ideal partner for your kitchen needs; Alphalux, an energy-efficient lighting solutions brand; Grespania, a high-quality ceramics Spanish tiles; Herberia, an Italian tile brand for a lavish home interior; Kaze, an appliance that will make your space clean and healthy; Hills, a trusted brand for constructions and electrical necessities; and P.tech, your partner for reliable household necessities, and many more.
Valued customers can also shop online at Wilcon by visiting shop.wilcon.com.ph/. Wilcon Depot also offers Browse, Call, and Collect or Deliver, and Wilcon Virtual Tour services to complement the in-store shopping experience. Homeowners and builders can also enjoy a more personalized and immersive shopping experience with its Virtual Reality Store Experience–The Wilcon VR Store Experience can take its customers into a new world of retail home shopping like never before.
Currently the company has 18 branches in Metro Manila and 67 stores in key cities and municipalities of Luzon, Visayas, and Mindanao, wherein 76 are depot stores and 9 are home essentials stores.
This 2023, Wilcon Depot plans to open seven (7) more retail stores as part of their company's #FlyingHighTo100 store expansion campaign, wherein the company aims to have 100 operating stores nationwide by 2025, barring any unexpected external factors.
The opening celebration opened with a motorcade in barangays near the new store. Wilcon's valued suppliers and industry partners also joined the motorcade. Wilcon Depot VP for Investor Relations, Mary Jean Alger and AVPs for Sales and Operations led a ribbon-cutting ceremony at the store, which was attended by government officials from Rosario and Batangas, valued suppliers, and media partners.
Start creating better spaces for better lives with Wilcon Depot and shop daily at its newest store from 8:00 AM to 7:00 PM. Visit Wilcon Depot Rosario located at Brgy. Baybayin, Rosario, Batangas.

For more information about Wilcon, visit www.wilcon.com.ph or follow their social media accounts on Facebook, Instagram, and Tiktok. You can also subscribe and connect with them on Viber Community, LinkedIn, and YouTube.